Dasavataram Wood Carving 12" x 48" - The Ten Incarnations of Lord Vishnu - Vishnu Wood Carving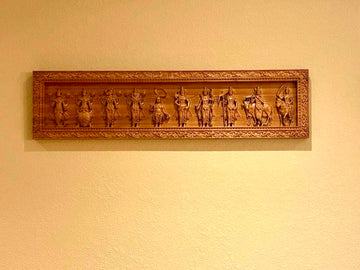 Share by Abanti, CA
Hi Jay, 
Thanks for your email. Yes, I love the Dasavataram wood panel! It's really beautiful, and the three pieces of hardware were a big help to hang it. The hanging process was very smooth. And of course, it's an amazingly beautiful carving. I am very happy with my decision to purchase it. It's an exquisite wood panel! Goes so well on my living room wall.
---
Brass Lord Ganesh on OM pedestal 23" - The Remover of Obstacles and 25"Wooden Chowki with hanging brass ghungroos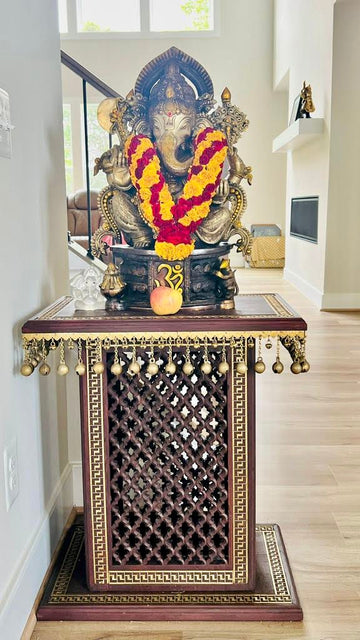 Share by Prathiba, VA
Beautiful! Thank you!
---
Goddess Mahalakshmi seated on a Kirtimukha Throne 17" Brass Statue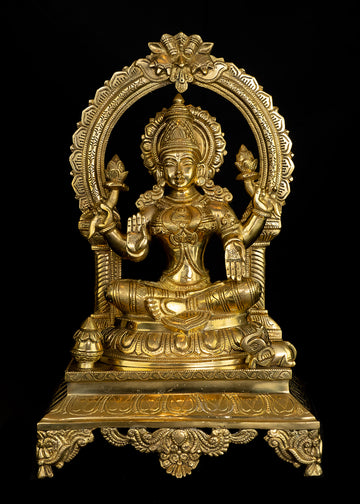 Share by Stéphanie, Switzerland
Dear Jay,
The shipment arrived on Friday, perfectly packed and the statue is absolutely beautiful. Thank you for your work. 
It was a pleasure working with you.
Best regards,
Stéphanie
---
Shri Kamalasana Ganesh 21" - The God of Beginnings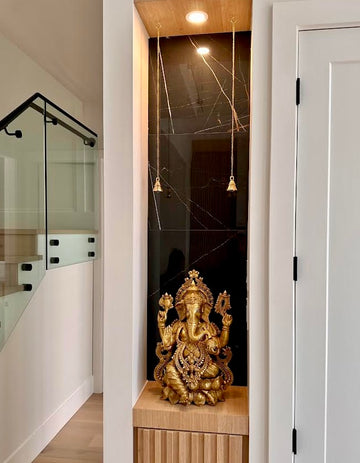 Share by Alekha, BC
Thank you!
Here's the aasan for him at our new house
---
Brass Naga Kanya 17" - The Snake Goddess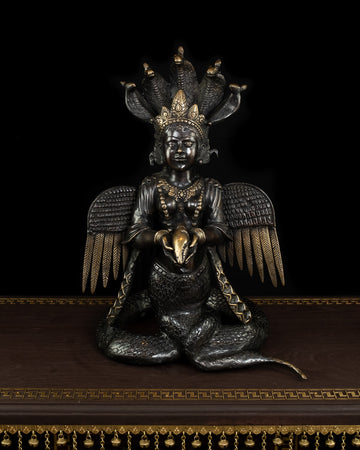 Share by John, CA
Dear Jay, Naga Kanya has arrived. I am getting her place ready. I thank you for your wonderful service. I am extremely happy.