Brass Lord Ganesh on OM pedestal 23" - The Remover of Obstacles and 25"Wooden Chowki with hanging brass ghungroos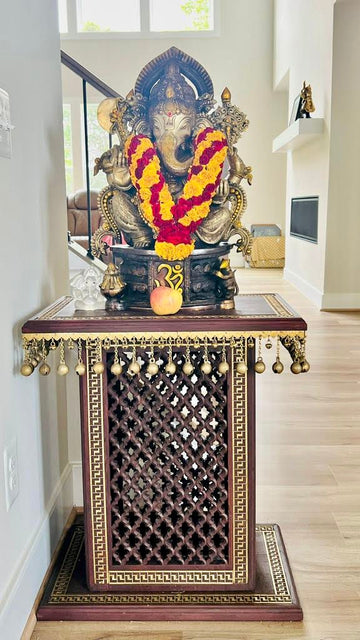 Share by Prathiba, VA
Beautiful! Thank you!
---
Goddess Mahalakshmi seated on a Kirtimukha Throne 17" Brass Statue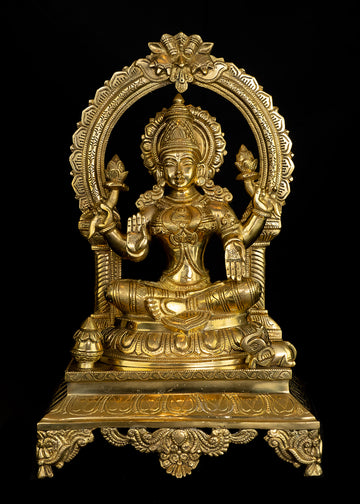 Share by Stéphanie, Switzerland
Dear Jay,
The shipment arrived on Friday, perfectly packed and the statue is absolutely beautiful. Thank you for your work. 
It was a pleasure working with you.
Best regards,
Stéphanie
---
Shri Kamalasana Ganesh 21" - The God of Beginnings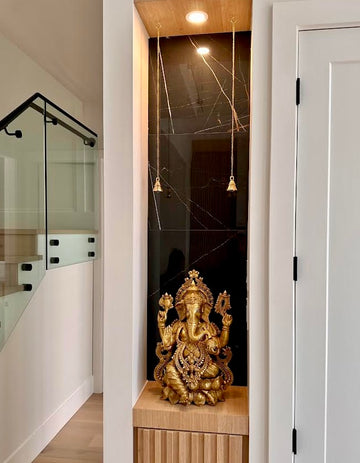 Share by Alekha, BC
Thank you!
Here's the aasan for him at our new house
---
Brass Naga Kanya 17" - The Snake Goddess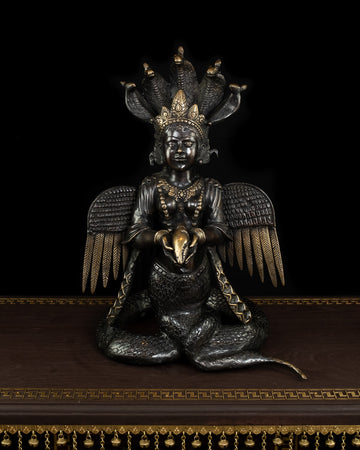 Share by John, CA
Dear Jay, Naga Kanya has arrived. I am getting her place ready. I thank you for your wonderful service. I am extremely happy.
---
Sri Krishna 29" - The God of Compassion (Inlay antique)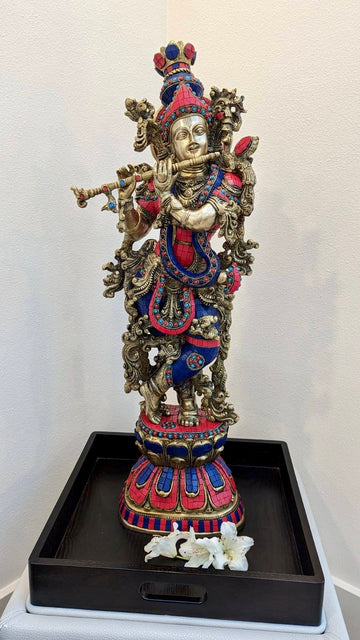 Share by Dilip, WA
Hi Jay,
The Krishna idol reached us. We love the idol.