Goddess Varahi Amman (The Granter of Boons) 13" Brass Statue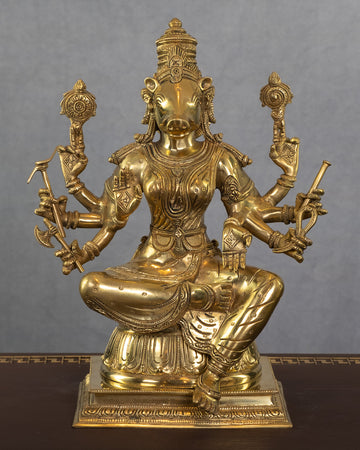 Share by Praveen, VA
Hi Jay, We received our Varahi Amman idol yesterday. The Amman idol is very beautiful just like in the pictures and video that you posted on your website. We are very happy with our purchase. Thank you!
---
Goddess Saraswathi wood carving - Oak wood panel 13" x 11"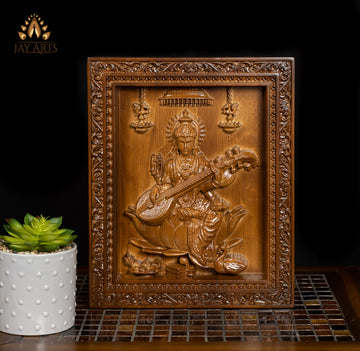 Share by Carlos, Chile
I have received a nice Saraswati panel, Thank you
---
Arupadaiveedu Wood Carving 15" x 54" - The Grand Panel of the Six Abodes of Lord Murugan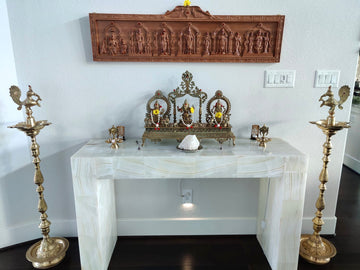 Share by Venkata Prabhala, TX
We placed it in our hall way and it looks so… so.. beautiful and  please see the picture how it looks like. Even my wife liked the saree pretty much and it is unique color combo.
---
Ashta Lakshmi Ash Wood Panel - The eight manifestations of Goddess Lakshmi Devi 25" x 24"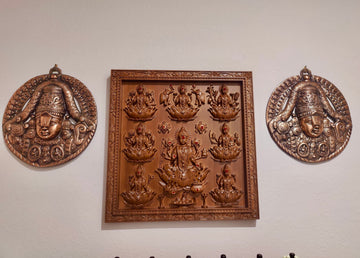 Share by Venkata Prabhala, TX
The panels were delivered and they look fantastic with detailed carving. I feel amazing to have them before Diwali.
---
Goddess Lalitha devi - Ash wood panel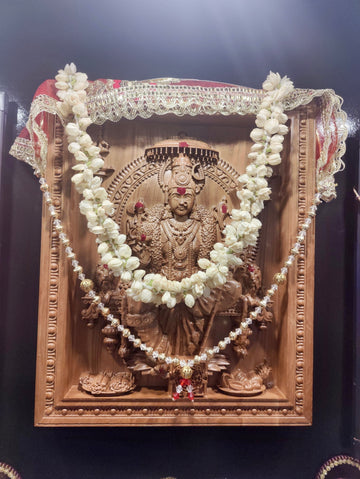 Share by Srivalli, TX
Just now received our wood panel of Lalitha.... It's beautiful