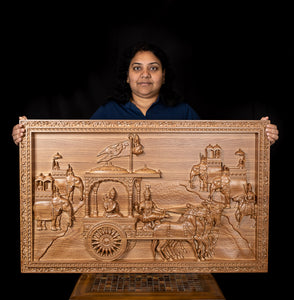 The Bhagavad Gita is a part of the popularly known epic Mahabharata that describes the war between the Pandavas (Warrior Prince Arjuna and family) and the Kauravas ( Warrior Prince Duryodhana and family) on the battlefield of Kuru-kshetra. The Gita is the discourse given by Lord Krishna to his disciple Arjuna just before the war is about to begin. Arjuna, the warrior gives up his determination to fight as he sees his relatives, family and teachers in both armies ready to fight and sacrifice their lives. Hence Lord Krishna, the supreme being himself is present as the charioteer for Arjuna, and...
---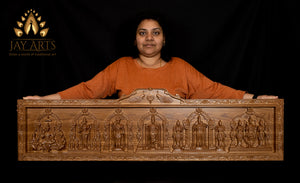 Lord Murugan, commonly known as the "Tamil God", is the son of Lord Shiva and Goddess Parvathi and is worshipped by Tamil communities throughout the world. Tamil sangam literature glorifies Murugan as the "Red God seated on a blue peacock, young and beautiful". Lord Murugan has many names, such as Subrahmanya, Shanmukha, Kaartikeya, Skanda, Kumara, Devasenapati, Saravanabhava, Guha, Swaminathan and many more. In Tamil literature, there are five types of land explained, those being Kurinji (mountainous region), Mullai (forest region), Marutham (agricultural region), Neithal (coastal region) and Palai (desert region). Lord Murugan was the leader of the mountainous region and...
---
Nepal, a country in South Asia, has a rich and diverse cultural heritage with a blend of various ethnic groups and religions. The country has a strong tradition of arts and crafts, painting, weaving and sculpture, including the making of beautiful handmade copper statues. Nepalese handmade copper statues are a beautiful and unique art form that are highly valued for their beauty and intricate details. In Nepal, the making of copper statues is considered a sacred art form, and our artisans come from families that have been doing this work for generations, and they take great pride in their craft....
---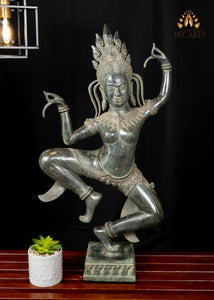 Cambodia is a country located in Southeast Asia that has a rich and diverse culture. The Khmer people, who are the dominant ethnic group in Cambodia, have a long history dating back to the Angkor Empire, which ruled much of Southeast Asia from the 9th to the 15th centuries. Here are some key elements of Cambodian culture: Religion: The majority of Cambodians practice Buddhism, which plays an important role in daily life and cultural practices. There are also significant minority populations of Muslims and Christians. Language: Khmer is the official language of Cambodia which has its own unique alphabet and...
---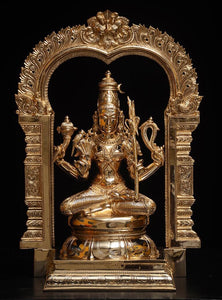 Making of South Indian Bronze Sculpture using Lost-wax process The legacy of Chola bronze casting dates back to many centuries in making bronze sculptures using the lost-wax process.  The Sanskrit term for lost wax process is called "Madhuchehishthavidhanam".  The lost wax technique is used to create sculptures in a variety of metals such as bronze, brass and other alloys. Bronze is an alloy consisting primarily of copper, with additions of other metals like zinc, tin and nickel, making it an excellent choice for casting intricately detailed sculptures. Sculptures made of Bronze lasts hundreds of years due to its high strength,...